North India Revealed
Booking Dates
05/09/2022 through 12/21/2023
Travel Dates
05/09/2022 through 12/24/2023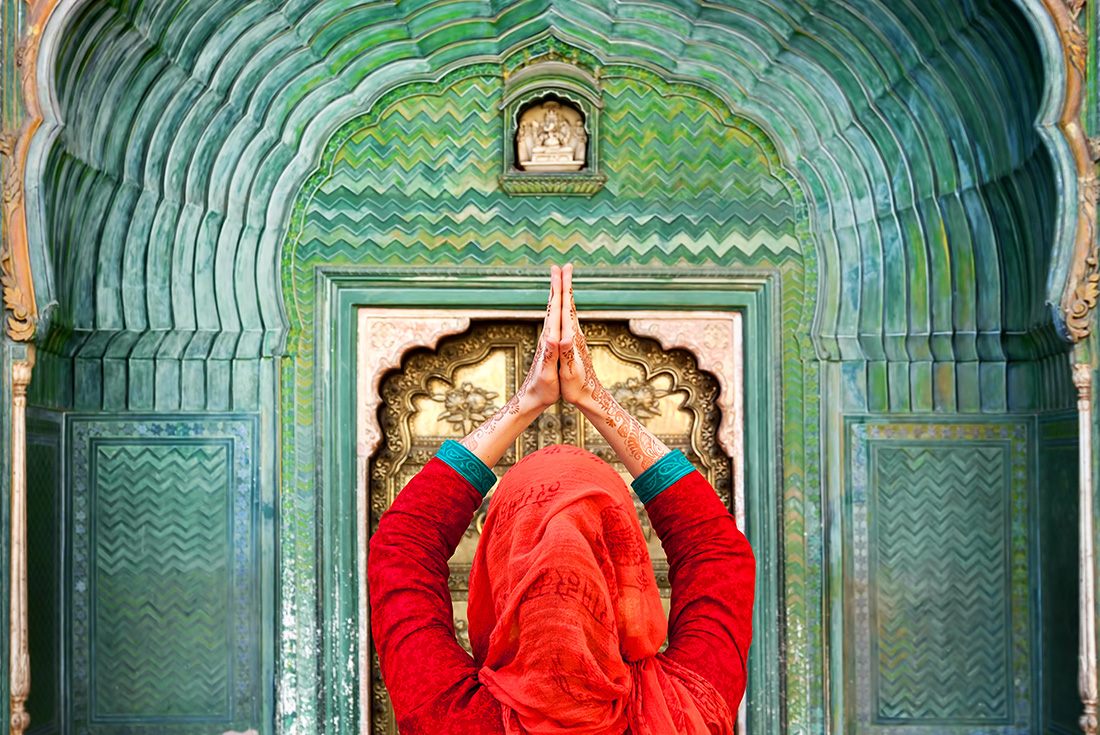 North India Revealed

Embark on a 22-day odyssey through India's intoxicating north. Discover sights, smells, and flavours that will blaze their way into your memory and stay there forever. See towering sandstone fortresses, pilgrims praying on riverbanks, Maharajah mementos in a ghostly palace, and camels silhouetted on a desert landscape. India can be a daunting place at times, even for experienced travellers, but with the guidance of your local leader, you'll be navigating the crowds, dodging the cows and eating the best chaat from a cart in no time! From the beating heart of Delhi to the holy city of Varanasi – this is north India.

Activities
Delhi – Leader-led Old Delhi walking & rickshaw tour
Delhi – Jama Masjid
Delhi – Sheeshganj Gurudwara (Sikh Temple)
Jaisalmer – Leader-led walking tour
Jaisalmer – Camel safari & overnight desert camp
Jodhpur – Leader-led walking tour
Udaipur – Leader-led walking tour
Pushkar – Leader-led walking tour
Jaipur – Leader-led walking & market tour
Abhaneri – Stepwells & Harshat Mata Temple
Varanasi – Leader-led Old City walking tour
Highlights
Travel into the Thar Desert on camelback, spending a memorable evening eating Rajasthani food under the stars in a camp set among sand dunes.
Cut through the chaos of Jodhpur's Sadar Bazaar with your knowledgeable local leader, haggling for handicrafts and sipping some of the best lassi in town.
Snap incredible photos of the immense Chand Baori, a grand ninth-century stepwell in rural Abhaneri that extends over 20 metres into the earth.
Explore the centre of India's spiritual heart – Varanasi – on a guided walking tour through the alleyways of the Old Town right to the bank of the Ganges.
India can be intimidating, but with your local leader there the whole way, you'll be dodging cows, navigating market stalls, and eating from the best chaat stalls in Delhi in no time.
| Day | Description | View All |
| --- | --- | --- |
| Day 1 | Delhi | Details |
| Day 2 | Delhi – Overnight Train | Details |
| Day 3 | Thar Desert | Details |
| Day 4 | Jaisalmer | Details |
| Day 5 | Jaisalmer | Details |
| Day 6 | Jodhpur | Details |
| Day 7 | Jodhpur | Details |
| Day 8 | Udaipur | Details |
| Day 9 | Udaipur | Details |
| Day 10 | Udaipur | Details |
| Day 11 | Pushkar | Details |
| Day 12 | Pushkar | Details |
| Day 13 | Jaipur | Details |
| Day 14 | Jaipur | Details |
| Day 15 | Abhaneri | Details |
| Day 16 | Fatehpur Sikri – Agra | Details |
| Day 17 | Agra – Overnight Train | Details |
| Day 18 | Varanasi | Details |
| Day 19 | Varanasi | Details |
| Day 20 | Varanasi – Overnight Train | Details |
| Day 21 | Delhi | Details |
| Day 22 | Delhi | Details |